France defender, Benjamin Pavard's stunning strike in his country's 4-3 Second Round win against Argentina has been voted as the best goal of the 2018 FIFA World Cup in Russia.
The goal was selected in an online poll where over three million FIFA.com users casted their votes.
Pavard's impressive strike was picked ahead of Nigeria forward Ahmed Musa's second goal against Iceland and 16 other sublime goals scored in Russia.
The 22-year-old released a powerful shot with the outside of his foot which sailed into the net to make the scoreline 2-2.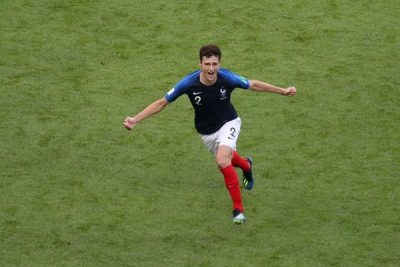 "The ball bounced up as it came to me. I didn't even think about it. I just tried to get over it and keep it down," Pavard told FIFA.com after France's Round of 16 thriller with Argentina.
"I was trying to hit it in the direction it came from, which is what the strikers always tell me. I didn't think it over, and when it went in I just felt so happy."
Pavard is the first European player to win the Goal of the Tournament accolade since its creation in 2006. And it was his first ever goal for France.
At Brazil 2014, it was bestowed on eventual adidas Golden Boot winner James Rodriguez, whose venomous, dipping volley also later earned him the 2014 FIFA Puskas Award.
Argentine journalist, Diego Zandrino who worked as FIFA's correspondent during the World Cup in Russia described Pavard's goal thus moments after it was scored:
"Unbelievable! The full-back has pulled something unreal out of the bag. What a way to score your first ever goal for your country," he wrote on a live blog of the match.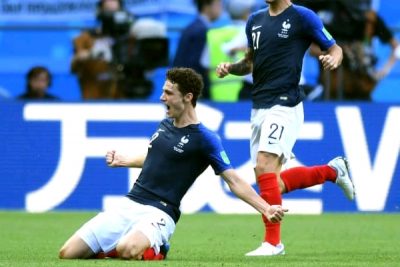 "A cross from Lucas Hernandez on the left goes all the way through to the far corner, where Benjamin Pavard is on hand to pick out the top corner with a half volley taken right from his wildest dreams."
Other previous winners include Maxi Rodriguez (ARG) and Diego Forlan (URU) winning in 2006 and 2010.